Hard work pays off, as demonstrated by Relebohile Matobole (MSc student in IMBM) who walked off with a poster prize at the UWC Science faculty research open day held on Tuesday 28 October 2014. His work showed how microbes isolated from South African sea sponges could be induced to produce antimicrobial compounds under different growth conditions which would not be identified under normal screening conditions.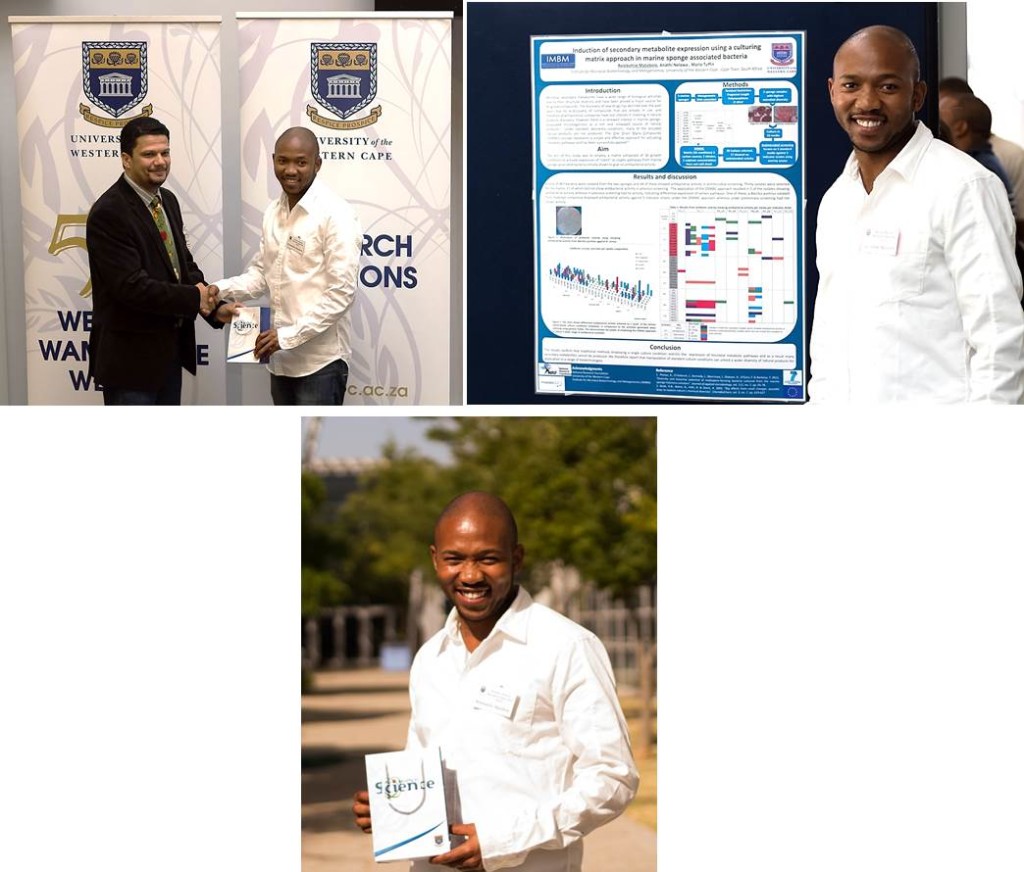 Congratulations Rele, you did us proud !
As luck would have it, Kulani Mhlongo (PhD student in IMBM) also won a hamper from Whitehead Scientific. Thank you to Whitehead and congratulations Kulani !