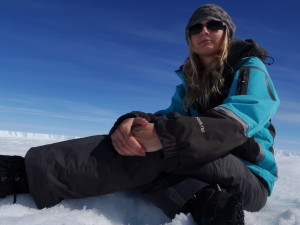 Contact details: gdp.safrica@gmail.com
Position: PhD candidate University of Cape-Town
Research project: Exploiting the biophysical distinction between SA coastal waters and the Southern Ocean: Implications for Marine biotechnology
Who am I? What do I do?
I am a PhD candidate currently registered at the Department of Oceanography, UCT. My project forms part of a biodiversity initiative to uncover the intricacies associated with Southern ocean microbial ecosystems as part of a collaborative effort between UCT, UWC and UP.
I have migrated between various fields including wine, plant, soil and marine biotechnology, which hve engulfed my life for the past 7 years. When I am not working, I enjoy reading, hiking, rock climbing and painting.
Posters/Publications
2012 Poster presentation at the international Marine Biotechnology conference, Ireland
2011 Poster presentation at the SASM conference Cape Town
2011 Poster presentation at the University of Western Cape
2010 Poster presentation at the 1st Soil Metagenomics conference, China
2009 Poster presentation at the SASEV international conference in Cape Town
To be submitted:
2013 Streptomyces aethiopica nov. sp. A novel alkaliphilic isolate from the Ethiopian Rift Valley soda lakes
2013 Actinobacterial diversity in the Ethiopian Rift Valley Lakes