Mandela day 2014
This year, for Mandela Day (18 July 2014), IMBM initiated the collection of non-perishble food, books, writing utensils and a small sum of money, between ourselves, the Deptartment of Physics and the South African National Bioinformatics Institute (SANBI) to donate to The Ark City of Refuge (www.theark.org.za), an organization that cares for the homeless and unemployed in the Western Cape.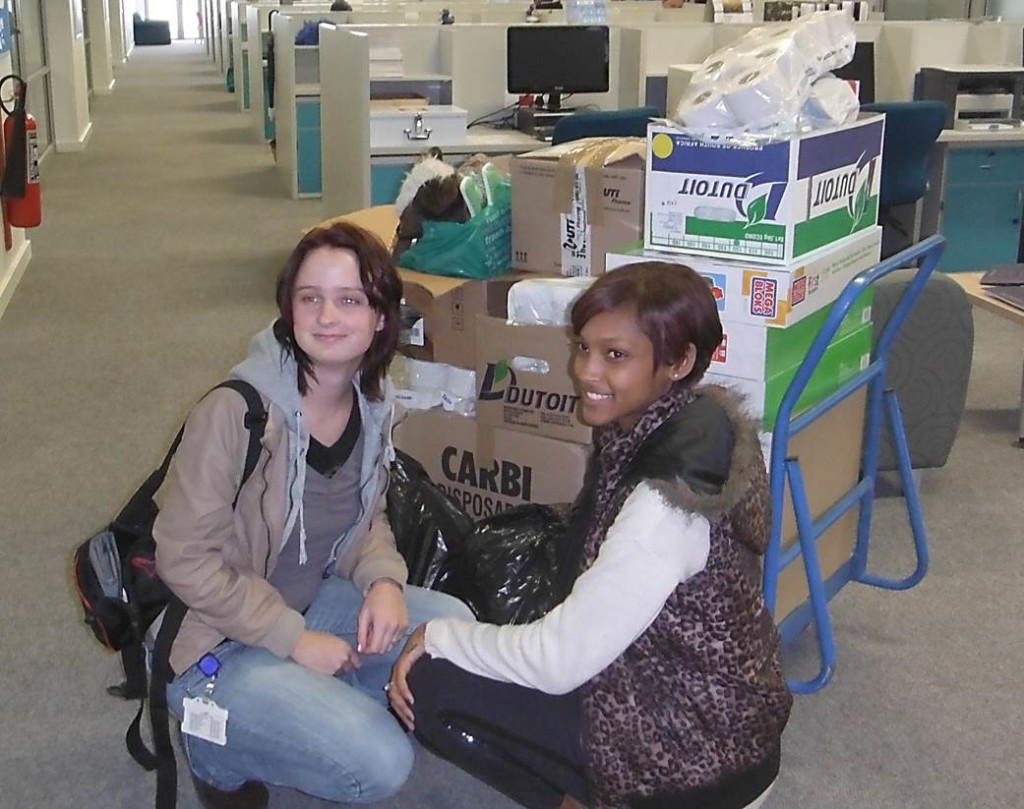 We thank the IMBM members (Dr. Uljana Hesse, Wesley Williams and Gerda du Plessis) as well as Dr. Orce from the Dept. of Physics for taking the time to make the donation on behalf of the organizations involved.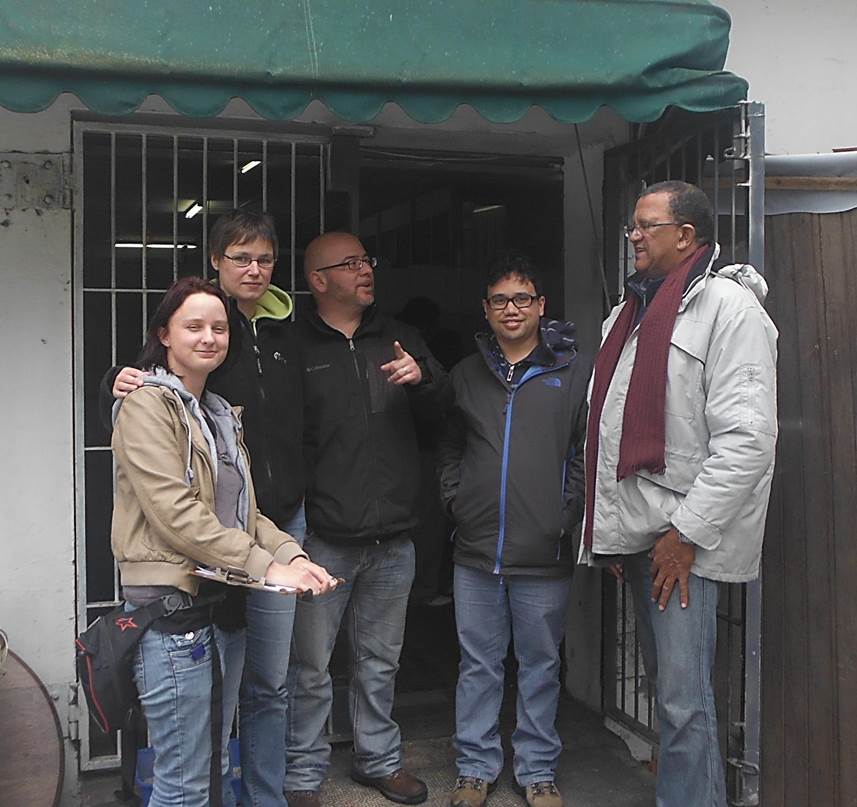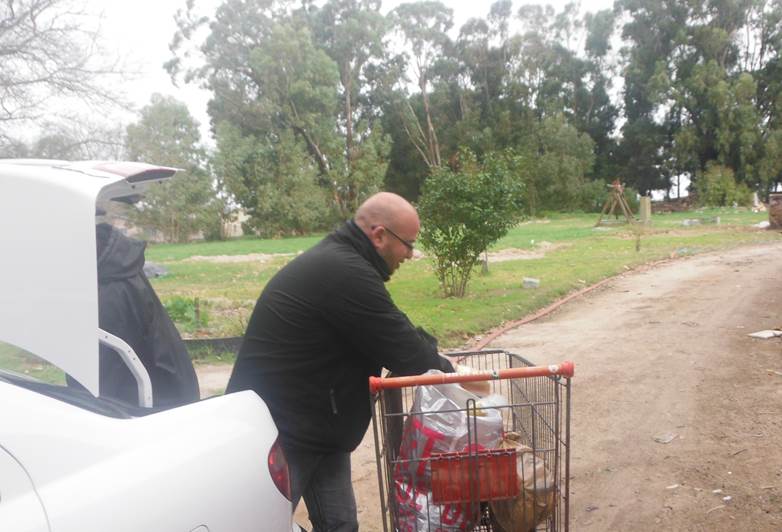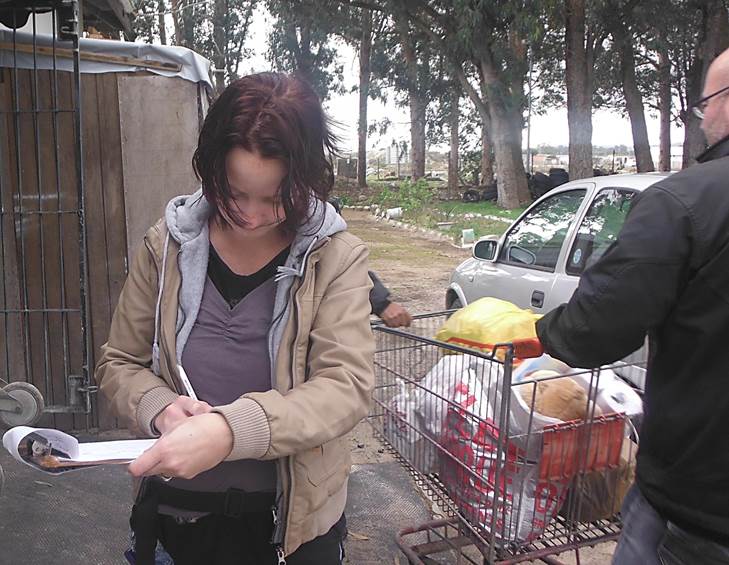 IMBM Members Teaching In Mozambique 2011/2012
In 2011 and 2012 IMBM was invited by the University of Eduardo Mondlane, in Mozambique, to present a Microbial Ecology and Bioremediation module in the Masters in Biotechnology program. Three members of the Institute (Dep. Director. Dr. Marla Tuffin, Senior Administrator Dr. Heide Goodman and PostDoc Dr. Jean-Baptiste Ramond) made their way to Mozambique for a week giving lectures as well as practical training to the students on how to perform PCR, digest DNA, perform tRFLP analysis and isolate bacteria from a range of environments. Support was given by MoBio (Carlsbad, California, USA; http://www.mobio.com/) who sponsored T-shirts and DNA extraction kits. Naturally the team members also enjoyed all that Mozambique has to offer.
IMBM Members Visit Fish Hoek High School 2013
Two of IMBM's students (Gerda du Plessis, PhD candidate and Michael Siebritz, MSc candidate) visited Fish Hoek High School (14 October 2013) to present their work to the senior graduating class (grade12 students), as well as introduce them to the Institute. The day was organised by Prof. Pieter Gouws (H.O.D. Biotechnology, UWC) together with an alumnus of the Institute, Dean Booysen, as an "eye opener" for the learners.
IMBM Blisters For Bread 2011/2012/2013
"In 1968, staff and learners from the Savio College in Lansdowne, along with PSFA, initiated a fun walk to raise funds for the Peninsula School Feeding Association (PSFA) school feeding programme. Having been successful in their first few efforts, it was decided to stretch the boundaries and have a BIG walk, in which school staff and learners and the community were invited to participate. At this point, PSFA took over the responsibility and ownership of Blisters for Bread." http://tinyurl.com/ppswpja
Since 2011 IMBM members have taken part in this annual fundraising charity walk/event. The latest of which was held on the 25th of August 2013.
iThemba crusade of hope 2012
"The Avon Justine iThemba Crusade of Hope was launched in South Africa in 2001 to generate awareness and enable continuous education about breast cancer across the country. Through the iThemba Crusade of hope over R8.5 million has been raised to ensure that education and awareness is carried to where it is needed most, in the rural parts of South Africa.The funds are raised through the sale of special iThemba products which can be ordered through your Avon representative." http://tinyurl.com/lnrewrk
IMBM also showed it's support by joining this walk in support of the fight against breast cancer held on 4 November 2012.