Novel Marine Drugs through Metagenomics: Prof Trindade
The 3000 km long southern African coast is characterized by high levels of marine species endemism, offering exceptional opportunity to discover both new enzymes and novel natural products with pharmacological application. This project involves the isolation of biosynthetic gene clusters encoding novel bioactive compounds from prokaryotes associated with marine invertebrates and sediments. The methods employed are aimed to overcome two of the major bottlenecks which are hindering the discovery and development of pharmacologically active compounds.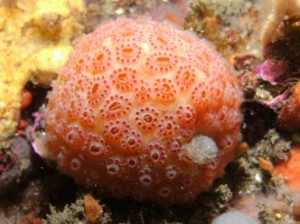 Delivering on Metagenomic Promises: Prof Trindade
Despite the potential of metagenomics to mine for novel bioactivities, metagenomic studies have fallen short of yielding products with sufficient novelty for biotechnological processes. The limitations associated with heterologous expression contribute to this, and the success of metagenomics-based explorations of natural microbial communities lies in the ability to overcome this hurdle. This project involves the development of innovative and sophisticated high throughput technologies to overcome the many limitations associated with metagenomics, and to enable the efficient detection of rare bioactivities in order to fill biotechnological gaps and needs.
The following aspects are being developed in this project:
An ultra high-throughput, cell-free strategy to screen for enzyme activities in metagenomes derived from environmental communities
Non-E. coli based cell free extract preparations
Design of novel and highly sensitive fluorescent-based assays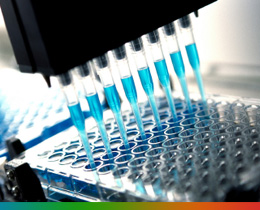 Reverse Metagenomics: Prof Trindade
Metagenomic data of uncultured organisms acts as an information guide, giving important insights to an organism's metabolism. Such clues to the physiology of the organism allow the development of culturing and identification methods to selectively culture the organism of interest and thereby directly benefit microbial cultivation and biotechnology. The objective of this project is to isolate novel biotechnologically relevant organisms using metagenomic sequence data and flow cytometry.
Metaviromics for Biotechnology: Prof Trindade
Using high throughput sequencing metaviromic studies and novel culture-independent technologies, the projects aim to isolate novel phages which play a significant ecological role in the regulation of bacterial community shifts. Due to the enormous untapped genetic capacity as a biotechnological resource, the projects include screening for new enzymes and the development of phages as genetic tools for industrially relevant microorganisms.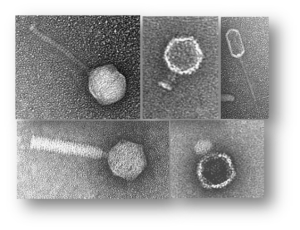 Water remediation: Prof Trindade
Waster water treatment is a big problem in South Africa as it is elsewhere in the world. Brine water produced from mining and agricultural activities are a particularly difficult problem. One of the projects is aimed at improving evaporation rates for the treatment from brine ponds to enable more waste water to enter the ponds per day by using pigmented microorganisms. Another project is aimed at developing an innovative process for treating phytopharmaceutical, olive or wine farm effluents using photosynthetic bacteria (Life-Phytobarre project; http://www.lifephytobarre.eu/en/).